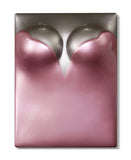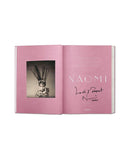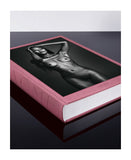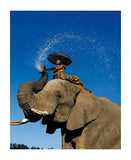 The Art of Beauty - Naomi Campbell
Supermodel, entrepreneur, activist, provocateur. Since her teenage rise to stardom, Naomi Campbell has dazzled the world with her looks, her strength, and her irrepressible spirit. The first black model to grace the cover of French Vogue and TIME magazine, she has been the face of hundreds of magazine covers, countless editorials, and advertising campaigns, and a favorite subject for some of the best photographers of the '80s, '90s, and today.
Signed by the supermodel herself, this two-volume edition celebrates the remarkable career of the one and only Miss Campbell, as styled and shot by the legends of photography and fashion. With a multiple artwork by Allen Jones and Naomi's own autobiographical text, this is an at once intimate and breathtaking encounter with a beauty icon.
Collector's Edition of 1,000 copies (No. 201–1,200), each signed by Naomi Campbell and presented in a multiple artwork by British pop art luminary Allen Jones.