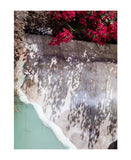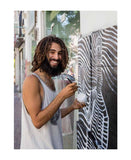 Jigal Krant - TLV
Nowhere else you eat better than in Tel Aviv. Super tasty street food like hummus, falafel, shakshukah and sabich within hand reach on every streetcorner. In the low-threshold restaurants, chefs make grateful use of the rich eating traditions of the immigrant population and the Arab neighbors. The result is an inventive fusion kitchen without rules and taboos.
 
TLV is a culinary Declaration of love by Jigal Krant to his second home Tel Aviv, translated to more than 100 recipes and stories. Wittily written with a healthy dose of humor.
 
The dishes are unique in their sort thanks to the unusual ingredients. Think: purple tabbouleh, fish shoarma, pita ratatouille, beetroot carpaccio, grilled avocado and freekeh risotto. TLV is a cookbook, reading book and travel book all in one.