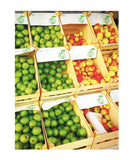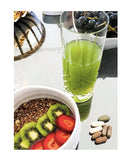 VITAVIVA - Wrinkles Away
Laughing wrinkles are lovely; the other ones we like to take care of in a loving way.
VITAVIVA's Wrinkles Away supports the skin's connective tissue, keeping the appearance fresh and youthful. It provides a high potency combination of nutrients, Collagen (the main protein found in connective tissue) and Hyaluronic Acid (the same nutrient injected by dermatologists to help reduce wrinkles). Turn Wrinkles Away furthermore protects against the damaging free radicals in the body by providing a powerful blend of antioxidants including Resveratrol, Grape Seed, Green Tea and Alpha Lipoic acid.


VITAVIVA
is the result of the efforts of a group of health professionals, including doctors, who had a single goal: to help sick and healthy people across Europe with its supply of
natural
supplements
such as
vitamins
and
minerals
. 
VITAVIVA's
main focus is on the
safety
and the 
quality
of their products. By doing so, they meet the highest standards for
dietary
supplements
and are amongst the best on the market, both in terms of price and content. And that we love at Ganbaroo.