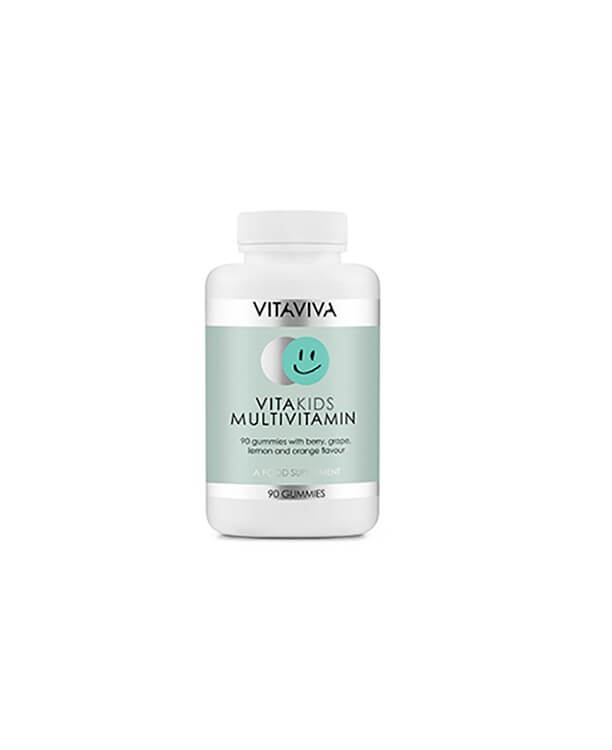 VITAVIVA - VITAKIDS Multi
At VITAVIVA, they believe that all children - in addition to a healthy diet and lifestyle as well as daily exercise - benefit from a high quality vitamin and mineral supplement based on natural ingredients to ensure that the children get the nutrients they need.

VITAVIVA is very pleased to introduce the new VITAKIDS line, which we believe meets the parents' requirement that only the best is good enough for the most precious we have - our children. It is a series of vitamins, minerals and oil based on natural ingredients, without artificial additives and gluten.
VITAKIDS MULTIVITAMIN is a tasty NATURAL vitamin and mineral Gummy that contains the most essential vitamins and minerals for children aged 2-12 years. With coconut oil, natural flavors and natural colors from among others turmeric and elderflower juice. It contains NO artificial additives and sweeteners. Gluten-free, yeast-free and non-irradiated.
The delicious bear-shaped gummies have flavors of cherry, strawberry, lemon, orange and grapes and are in red, yellow, orange and medium colors.
The daily recommended dose for children is 2 pcs. The recommended dose should not be exceeded and should not replace the varied diet.