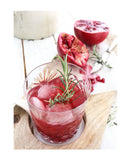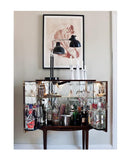 Things for Drinks - Libbey Radiant Glass
This unique Libbey Radiant glass has an elegant cut, a great retro look and sits well in your hand. Due to their weight and thickened base, the glasses have good stability. The glass is suitable for fruity cocktails, juice with sparkling water or a good morning coffee. Make and enjoy the very best drinks in your own home.
Height 10,7 cm
Diameter 8.9 cm
355 ml 
And a very nice detail: it's dishwasher safe!