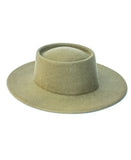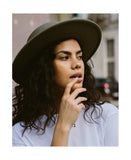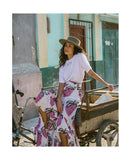 Old Habits Die Hard - Bullfighter - Jungle Fever
If you get the fever, you might as well get the jungle fever.
The name 'Bullfighter' originates from the matadors' headwear which they wore during their famous bullfights. Just like it did for the matadors, this hat will make you look fierce in a distinctive and authentic way. In order to personalize your Bullfighter hat and differentiate yourself from the rest, finish it off with one of Old Habits Die Hard's unique handmade straps.
Refuse to be the crowd, step into the ring and steal the show!